Before 2016, 'teaser' maps were released one week before the start of CAM. They hinted at the general locations of the CAM hides by overlaying ten geometric shapes atop a map of Maryland. Last year we devised an alternative approach to the map which some described as 'pure torture'. This pleased us immensely, so we're doing it again.
A color-coded map of Maryland counties will gradually be revealed over the next six days. Five counties will be colored
GREEN
for
YES
(there definitely
is
a CAM cache hidden somewhere in that county); five will be colored
RED
for
NO
(there definitely is
not
); and the rest will remain
WHITE
for
MAYBE
(maybe there's a CAM hide in that county, maybe there isn't). The final map will be revealed on Saturday, March 18th.
Subscribe to this thread to be notified when an updated map is posted!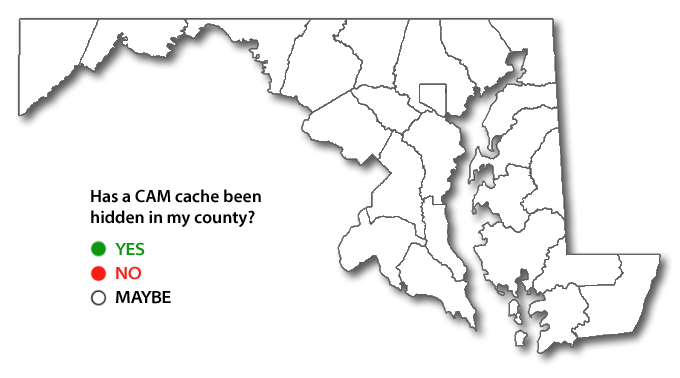 Are you ready to see the first color?