Although I haven't met Vince, he's been very helpful on a number of caches, and lately, he's been busy in Baltimore, Baltimore County, & Harford County.
Interview Date : Sunday, May 20th, 2018
Caching Name : Lifehacksss
Real Name : Vince Puccini
1. How did you become involved in geocaching. When did you start?
My brother stumbled upon geocaching in the app store after searching for location based games. He found his first cache and told me all about how much fun he had. I loved the idea behind this game, and ever since January 26th, 2015 I've been caching.
2. How did you choose your caching name?
Lifehacksss is currently the name of my popular Instagram account. So at the time, I decided to roll with the username.
3. How many caches have you found so far?
802 wonderful cache finds (as of May 20th, 2018)
4. What brand/type of GPS do you use?
No GPS is used. I've only used my smartphone.
5. What programs/software or hardware (PDA/laptop/phone) do you use to make caching easier?
Samsung S8 plus with C:GEO
I also have an excel spreadsheet that I've started recently to keep info on my finds.
6. What type of cache do you prefer seeking – traditional, multi, puzzle, virtual?
The caches I prefer seeking are traditional, virtual and lately I've been into puzzles.
7. Which caches were the most challenging – physically/mentally? Why?
One of my most challenging caches physically (and is now archived) would have to be "Old Hill Side" GC67WRH in Centralia, PA.
I went for this FTF with sfcchaz, and Wizardofmd69nSuzanne. Our approach to GZ is what made it difficult. We climbed up the side of a shale rock cliff without any ropes. Once we finally got to the top, just on the edge of the cliff there was a tree that had the cache at the top. Props to Wizard for making the climb.
8. Do you have a favorite or favorites among the Maryland caches that you've found?
(Feel free to list a favorite for each type of cache) Do you have a favorite in a nearby state?
Recently, I have really enjoyed the gadget caches placed out in Harford County placed by SMA_HCPS (GC7GCT0, GC7GBP1, GC7GD0V, GC7BAGQ & More)
Two other favorite caches of mine ares located in West Virginia
One cache by WVTim titled MCBC 2 Pieced Together (GC5NEER)
Another Cache called Smoke House (GC3E4MR) which brings you to an old haunted booth house.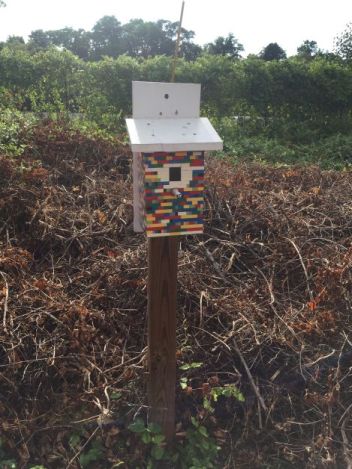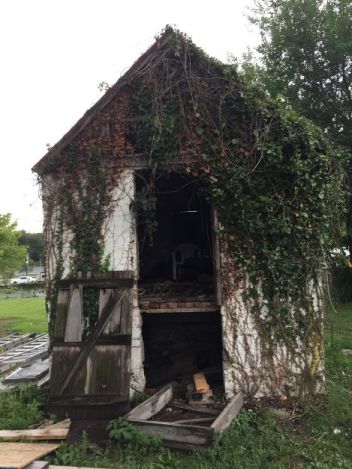 9. What's the most unusual thing that you've ever found in a cache?
The only thing I have found in a cache that was unusual was chapstick.
10. What are your current caching goals? Is there a certain cache that you can't wait to do?
I'd love to achieve 1000 finds with my 1000th being GC7DH06 The Golden Motorcycle for WizardofMD69.
11. How many caches have you placed? Do you have a current hiding goal?
As of May 20th, 2018, I have 88 active hides with a total of 144 hides.
My hiding goal is to place better quality hides that bring you on an adventure or provide the finder with an experience they will remember.
12. What advice would you give someone that wants to place a cache? What steps do YOU take when placing a cache?
Ensure the cache is well hidden and protected from the elements. Try to get the coordinates as accurate as possible.
13. How often do you go caching?
I go caching whenever I can go with someone else. Going by yourself is fun, but with someone else the experience is better. An extra set of eyes is always nice!
When going caching I like to do day trips. I have done a good few trails with my most being 66 finds in one day.
14. What advice would you give a beginning geocacher?
Go for the ammo can in the woods, not just the pill bottle in the guardrail.
I enjoy quick finds myself, but the adventure is what I find fun the most. Geocaching has brought me to some locations I would've never been before.
15. Have you completed CAM in the past? What was your favorite aspect?
I have never but would love to.
16. Do you collect geocoins? Of the ones that you've collected, which is your favorite?
Yes, I have 23 geocoins. My favorite coin currently is the International Geocaching Day 2017 Geocoin, and the GIFF 2017 coin.
17. What type of gear do you carry with you on your caching trips? What's in your geopack?
Pen flashlight, extra pens, bandaids, tweezers. Eventually, I'd like to bring more gear.
18. What is your most memorable caching experience?
My most memorable caching experience would have to be when I went with Wizard&Suzanne, AllisVanity, and GnomeGcer to complete the Delaware State Star trail. We found well over 50 caches the entire day. Suzanne was behind the wheel while we were in the back of the truck hopping out for the smileys every 528ft.
19. What is your best caching story?
Finding the cache, How to Cache a Geocacher (GC67C2A). This was my first find in PA on the way to Centralia with sfcchaz, and wizard&suzzane. This cache was located in a small cave and I REALLY enjoyed the container. The cache was a yellow box placed onto a huge piece of wood to represent a large mouse trap. Sfcchaz went in the small hole for the find. This sure was creepy as there were baby dolls surrounding GZ.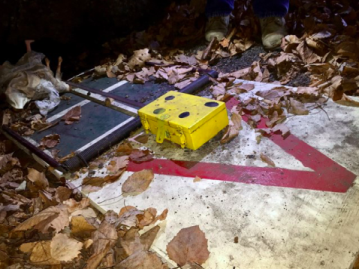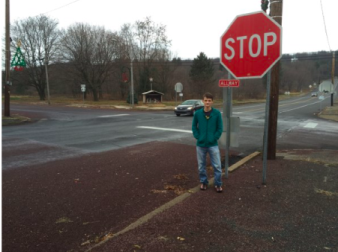 20. What do you like about geocaching? What keeps you going?
I love the places Geocaching has taken me. From an old smoke house in WV, through a burning town in PA. I've been to haunted places, scenic views, climbed a cliff, went inside a cave, a 7 mile trek in hawaii, cemeteries and so many more places.
The adventures to GZ is what keeps me caching.
21. Besides geocaching, what other things do you like to do?
Other things I enjoy would have to be traveling and taking photos. Lately with every find I've uploaded a photo of some sort as a memory.
22. What question did you expect us to ask but didn't. What is the answer?
Do you have a favorite event? Yes, I really enjoy the MGS Picnics.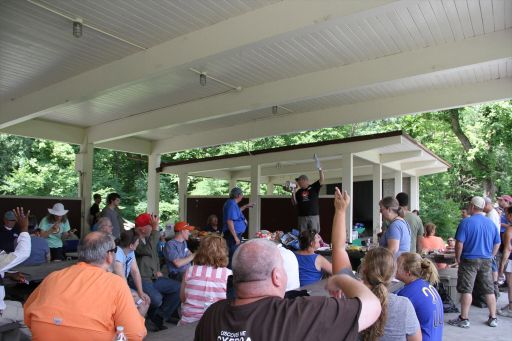 Thanks, Vince.