CAM 2018: Havre de Grace
Traditional
GC7JGYM
by
Snowsox
Difficulty:
2
Terrain:
2
Location:
Havre de Grace, MD
N 39° 32.283' W 076° 05.400'
Littleblkdog
A very well-done field puzzle! I think I knew from the beginning that this cache was destined to be the best of CAM. It is a great location that is hard to forget, combine that with a well-executed geocache by a great geocacher and you have a winner! Thanks for the fun and tour of the waterfront.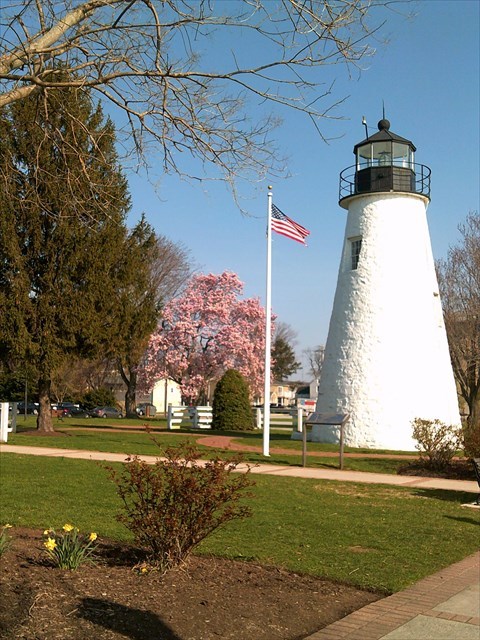 Deepdish23
This CAM cache was so awesome, that I did it twice. The first time was today by myself at 8 in the morning when no one else was around while it was snowing. The second time was a couple of weeks ago with yellowrose70 and the place was mobbed with teenagers taking prom pictures. Loved the final container and loved the way the cache took advantage of the board walk and all the information along the board walk. TFTC
Bisquick
I had no idea what to expect at this CAM cache when I pulled into the parking lot. I didn't notice the nice board walk at first. What a nice walk it was to read the posters, answer questions, dream about how life was back in colonial days. Really hard to believe. Nearby birds kept me entertained when I wasn't admiring the scenery or gathering information from the signs. I was happy that the little lighthouse was one of the stops. I love lighthouses. This was another one of my favorite caches. Thanks for bringing Humphr1d and I to this place.
Suttymonks
Arrived on site to find that the dog had to stay in the car for this one. We tucked him into his blankets and told him to take a nap. (He did; he's 10 and appreciates breaks.) It was getting later in the day while we were there and the longer we walked along the boardwalk, the more both us longed for the jackets that had been left behind in the car. By the end, we were quite chilled! We really enjoyed the fact that the field puzzles for this hide took us to different signs about different things. Not all the signs were history-oriented. J does not enjoy those but G does. Some were environmentally-themed, which J appreciated. There were questions that adults would need to ponder on and ones that kids in the group could answer independently. It was a very nice mix. Thank you for being so thoughtful. We also always appreciate a checksum when dealing with field puzzle. We had no trouble making the find/ final. We took nothing but left "Waddle" a stuffed TY penguin toy that we're sure a kid will be happy to find. He is inside a plastic baggie to keep him dry. This one did take us quite a while to do, but we enjoyed it. And when we got back to the car, we snuck up to see the dog and he was, as expected, fast asleep. TFTcamC!